History
---
The next decade witnessed the café transform into a 100-seater Restaurant serving typical Hyderabadi cuisine including the Biryani. General and baked food items were also sold. The defining moment, however, came when Mr. A. Hemati took over the reins of the Restaurant in 1978.
A consummate visionary, Mr. Hemati set about reimagining the Restaurant to suit the evolving food habits of people. In 1983, Paradise Persis, an air-cooled multi-cuisine Restaurant opened on the first floor of the café.The founders always believed in creating a true family Restaurant, and for this reason,the Restaurant did not serve alcohol.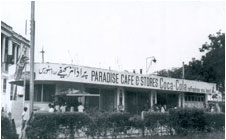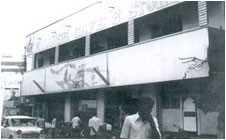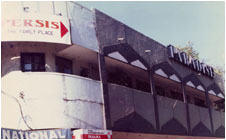 Paradise Takeaway also opened in 1983 and became highly popular. In 1987, the theatre closed down, but the Paradise brand continued to rise owing to the growing popularity of our cuisine. There was no advertising, but the name spread by word of mouth and the number of guests continued to increase every month.
Then came the economic reforms of 1991 which unleashed India's potential and changed the socio-cultural landscape. Mobility improved across the country and the cities started to become more cosmopolitan. To cater to the growing demand for Hyderabadi cuisine, Mr. Hemati conceived a massive infrastructure expansion.
In 1996, Paradise Restaurant went through a major restructuring. It expanded both vertically and horizontally. Modern concepts and technology were introduced in the kitchens as well as in the Restaurants. In the words of Mr. Hemati, "the Restaurant kept expanding level by level, just like the way a Biryani is cooked in many layers".
The year 2004 saw the creation of new infrastructure that housed Persis Gold. A contemporary Bakery and Takeaway also opened. Persis Silver (2006) and Persis Platinum (2007) soon followed catering to 1400 guests from all walks of life arguably making the food court India's largest sit-down restaurant.
The Paradise Group embraced the use of technology in all its operations. Order management, fulfilment and billing have been computerized in 2006. Stewards and waiters have been issued PDAs that are integrated with the kitchen for faster and error-free order management.
Please see below a timeline of our growth and expansion:
1953: Paradise Café
1983: Paradise Persis Family Restaurant
2004: Paradise Persis Gold
2006: Paradise Persis Silver
2007: Paradise Platinum
2009: Paradise Food Court - Masab Tank Takeaway
2010: Paradise Food Court – Hitec City
2012: Paradise Food Court – NTR Gardens
2013: Paradise Food Court – Kukatpally
2014: Paradise Food Court – Begumpet
2014: Paradise Food Court – Kothapet
2015: Paradise Food Court - Himayatnagar
2015: Paradise Food Court - Gachibowli
2015: Paradise Food Court - Indiranagar and Koramangala, Bengaluru
2016: Paradise Food Court - New BEL Road, JP Nagar, Electronic City, Whitefield – Bengaluru
2016: Paradise Food Court - OMR, Perungudi, Chennai
2016: Paradise Food Court - VIP Road, Visakhapatnam
2016: Paradise Food Court - Madhapur, Hyderabad
2017: Paradise Food Court - Thiruvanmiyur, Chennai
2017: Paradise Food Court - Sohna Road, Gurugram